OUR RESPONSIBILITY
We at Krusell own and maintain our own production which give us full control to create great values and circumstances throughout the whole process. We are proud to create outstanding working environments in our own production facilities. We are always there, with the ability and strength to create a fair workplace where good quality products are created. Krusell is a premium choice, a fair choice as well as a longlasting choice.
HOW WE CREATE VALUE
We strive to be recognized by the fact that we take care of what we meet and what is around us. That goes for every detail, material, people, animal and not least our planet. We hope to touch your emotions by offering a bigger experience, a scenario where you want to keep your new item close, to treat it well and make it last. We believe that if we take care of things, they will last for a long time and this is a major reason for making premium products. We know that a responsible business can create a better world and a more sustainable future by offering you a bigger experience, by generate social values as well as creating sustainable circumstances for the environment. Since we started our factory more than ten years ago, we've been ISO-9001 certified and ISO-14001 certified which we are very proud of and a proof that we work in the right direction. When producing products and packaging we strive to make the materials to go in circles, with the inspiration from the concept of cradle to cradle. We strive to use materials that are biodegradable or recycleable to minimize our impact on the planet.
Together we are creating value.
Our Krusell CSR Report is now published at the UN Global Compact site. If you would like to read the report, you can either download it from UN Global Compact: Krusell CSR Report 2018 or contact us directly at info@krusell.se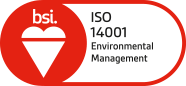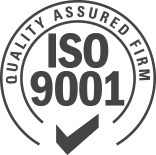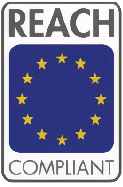 1. Environmental Compliance
Krusell and its manufactured goods are compliant with the EU RoHS Directive (2015/863) and the REACH regulation (EC No. 1907/2006). Therefore, any substances, e.g. of very high concern (SVHC) are all restricted in the production of goods. Additionally Krusell is ISO 14001:2015 certified, for its ability to manufacture products within an effective environmental Management system and comply with International standards set by European Union's Eco-Management and Audit Scheme (EMAS).
2. Chemical Compliance
The chemical compliance is a sub-section to the environmental compliance. In addition to the policies and procedures covered in the environmental compliance, this section also controls the correct work procedures in handling chemicals, the employee safety measures and the storage regulations in the production facility. Krusell actively works on developing the chemical compliance, so that workplace safety and occupational health procedures are maintained at all times. Chemical compliance is part of annual safety audits by the related governmental departments of the Ministry of Labor in Thailand.
3. Social Compliance
Social Compliance protects and covers the integrity of all employees within Krusell and is a framework for creating the standard for a fair and decent workplace environment. Social Compliance constitutes a core commitment of Krusell and is part of the social standards and values that the organization represents.
4. Information Security Complience
Information security compliance protects customers, specifically in OEM/ODM projects where data security and the professional handling of confidential information are of upmost importance. Information security compliance is part of the internal ISO Management System. Employees are constantly trained and audited on the safe and secure handling as well as storage of customer data.
5. Financial Compliance
Financial compliance guarantees partners and customers that they are working with properly registered legal entities that engage in best practice financial Management. Moreover, it guarantees that entities are compliant with all relevant fiscal obligations, subject to yearly audits by third party auditors and authorities. This substantially reduces the potential risk exposure for partners and customers, and allows them to trust on a professional handling of their projects.
6. Anti-Corruption Compliance
Integrity and honesty are two of the three basic values within Krusell. The company will never tolerate any form of corruption, since corruption is an issue that contaminates any form of compliance. The company pays utmost focus on establishing working procedures, regulations and control mechanism that avoids creating opportunities for misconduct. The principles of a fully corruption free environment are applied to all employees, suppliers, service providers, customers and any other person engaged in business with Krusell.